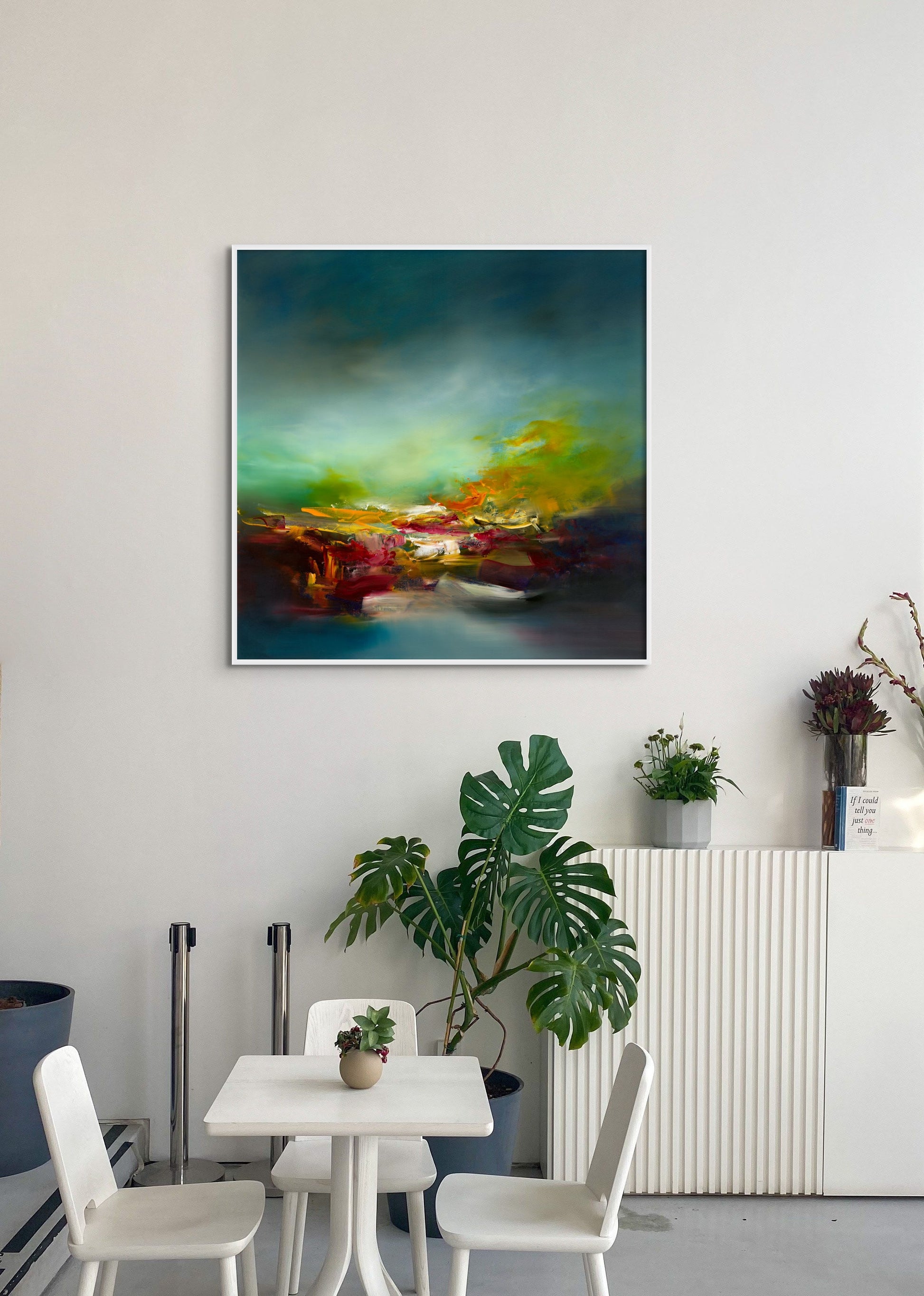 Vulnerability 20 - Limited Edition CANVAS Print
Sale price
$670.00
Regular price
$0.00
Artwork Information:
In the captivating 'Vulnerability' series, Kris Ancog delves into the intricate realm of human emotions, skillfully intertwining chaos and tranquility within ethereal abstract worlds. Drawing inspiration from personal experiences as a registered nurse, Ancog artfully narrates tales of courage amidst uncertainty, weaving these life stories into every layer of his oil-painted canvases.
Ancog's Vulnerability series warmly portrays the intricate tapestry of complex emotions, offering a glimpse into the enigmatic facets of the human condition. These artworks remind us that vulnerability necessitates taking risks, such as wholeheartedly embracing life even in the absence of guarantees. Ultimately, they invite deep contemplation on the profound importance of the things that truly matter in our lives and inspire us to embrace gratitude and joy in their presence.
Edition Size: 50

Our canvas prints are crafted on 380 gsm cotton blend canvas using archival ink, ensuring premium quality. The level of detail captured is so exceptional that you can intimately explore the grain of the canvas and experience the texture of the paint. Professionally framed in Australia using high quality timber and will be delivered to you ready to hang.
Framed Dimensions:

76 x 76 cm Canvas Print = 80 x 80 cm
100 x 100 cm Canvas Print = 104 x 104 cm
122 x 122 cm Canvas Print = 126 x 126 cm
150 x 150 cm Canvas Print = 154 x 154 cm

Shipping Information: 

These prints are created after an order is made and may take one to two weeks before it is dispatched. For deliveries to rural areas, kindly anticipate a slightly longer shipping duration.